You're currently on:
/
/
/
ICON50/LAN - Access controller with LAN communication
iCON50/LAN controller has the ability to control one door unilaterally. It has standardised reader input, which is able to work in card mode, PIN code, card + work code, biometric readers or a combination of the above-mentioned.
Regarding the operation of the system – the controller works in two modes: autonomous or with LAN communication. When the autonomous mode of operation is activated – "Adding" and "Deleting" a card is carried by a Master card which initially should be activated by a user's software. When in communication mode, you could use the convenience of a quick LAN communication. Every change in the settings could be realised by paid software (Andromeda Pro) or a free one (Andromeda Tool). Both softwares contribute to the use of additional functions described in the software's functionality.
Functionality
Ability for independent operation with Master card
Ability for LAN communication
Management of one door unilaterally
Non-volatile memory
1-W communication for additional modules (temperature and humidity)
Management of the light-emitting indicator and the sonic indicator of the reader
Ability for management of paid services with Andromeda Pro software – parking lot, fitness, spa, etc.
Supports user requested settings of the entrances and the exits
Supports setting of the software watch in the controller
Application
iCON50/LAN controller is packaged and convenient for installation. Utterly useful for objects with unilateral access control where rendering report for work time and continuance of stay is unnecessary.
WebSDK - Software for programmers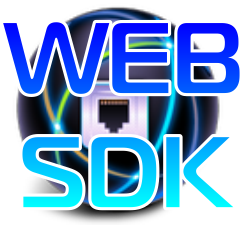 Work with free software Andromeda tool:
You may also be interested in the following product(s)
| | | | | |
| --- | --- | --- | --- | --- |
| | | | | |